Sound-Sites in the Age of Utopian Recoverism: Art, Technology and Exhibition Practices
August 9 @ 5:00 pm

-

September 30 @ 7:00 pm

Free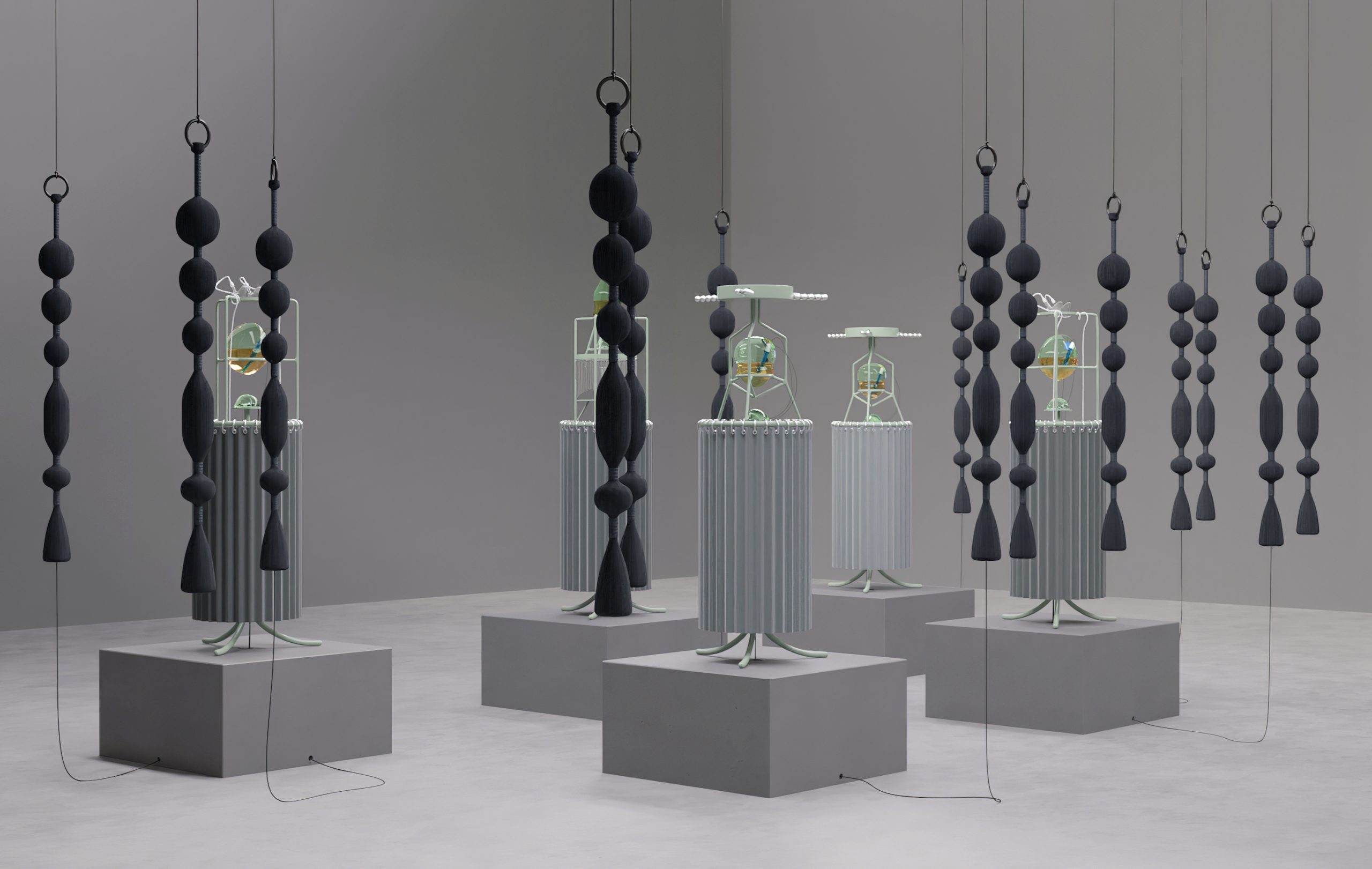 Sound-Sites in the Age of Utopian Recoverism: Art, Technology and Exhibition Practices includes the works of the artists Amor Múñoz and Thessia Machado, winners of the first CIFO-ArsElectronica Awards in 2022. The exhibition will be held at the Gary R. Libby University Gallery between August 9th and September 30th, 2023.
The main purpose of this exhibition is to initiate a series of conversations about how the artists' exploration of the connections between art and technology can lead to rethinking problems related to our ways of inhabiting the environment. These conversations will take place in different formats including but not limited to gallery talks, workshops, interdisciplinary meetings, master classes, studio visits and small gatherings, and should be understood as an expansion of the presentation of the artists' works at the Gary R. Libby University Gallery.
The works of these two artists, belonging to the Cisneros Fontanals Art Foundation Collection, are particularly relevant to the Creative B 2023 and 2024 theme focusing on arts and disaster recovery. In her work, Muñoz questions the mono-technological culture that has led to the depletion of natural resources and the degradation of life. Machado explores the transformation of space through technology and her work is partially inspired by "how the place most of us call home, now have to embody different sets of expectations and interactions," in part due to the pandemic and other spatial conflicts and contemporary life traumas.
According to Muñoz, her work titled Chimera, Expanded Bodies (2022) is "a sound installation made up of a set of bioautomata, artificial entities that contain living matter and generate performative gestures through their biological processes, which are monitored by sensors."
According to Machado, her work int.: time slip is "an architectural lullaby. Two wall-mounted instruments react to light and vibrate the space itself with the sounds produced by bass and guitar strings." For Machado, her installation is way to reflect on how "[i]n the last few years, the few rooms that most of us can call home had to perform many new roles. Safe haven, shelter, protective bubble, sanitized respite, the structural components that make a home now had to embody other types of expectations and interactions."
The exhibition Sound-Sites in the Age of Utopian Recoverism: Art, Technology and Exhibition Practices is curated by Jesús Fuenmayor, Director and curator at GRLUG.
Sponsored by the College of the Arts Creative B Summer Program in partnership with the Office of the Provost.