Everything You Wanted To Know About Grants But Were Afraid To Ask: A Workshop
April 27 @ 9:00 am

-

4:00 pm
This four-session workshop organized by the Center for the Humanities and the Public Sphere will be led by Bill Hart-Davidson (Associate Dean for Research & Graduate Education, College of Arts & Letters, Michigan State University).
SCHEDULE – SMATHERS LIBRARY 100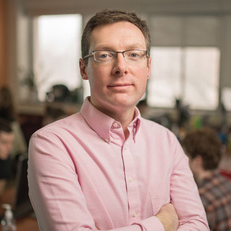 9 a.m. – 10:30 a.m. – Charting Pathways to Intellectual Leadership (Goal Setting)
This is a goal-setting session for people at all career stages and in all kinds of academic roles, including students, fixed-term and tenure-stream faculty, and staff. It offers a hands-on way to set goals, establish a workable horizon, and make concrete plans. This is a good anchor session for all the rest of the segments. It answers the question: When is the right time to go after grant funding?
10:45 a.m. – 12:15 p.m. – Creating an Idea that Others Can Invest In (Proposal Strategy)
This is a new way to look at the issue of grant seeking, emphasizing what we need others' resources to accomplish (the why of grant funding). It invites those involved in the humanities and arts to pair their scholarly goals with a rationale and sources of funding, which is often the first big hurdle to attracting external support. It answers the question: What kinds of projects need grant support and what kind of projects get funded?
12:15 p.m. – 1 p.m. – Catered Lunch for Participants
1 p.m.-2:30 p.m. – Planning a Project Lifecycle and Building a Collaborative Team
What every proposal needs to succeed *other than a good idea* is a team that can hit the ground running and makes the project a success. Reviewers must believe in your team for your idea to stand a chance in a competitive funding pool. This session helps participants think about building a team to the benefit of all involved. It answers the question: How can I build a track record of success with a team that will make funders confident in our ability to be good stewards of resources?
2:45 p.m. – 4 p.m. – Building a Funding Strategy
We should never chase dollars. We should always have our scholarly goals leading our fundraising efforts. In this session, we engage participants in thinking about two distinct funding pathways and how to cultivate a diverse range of options for supporting an initiative through a multi-year project lifecycle that includes early, mid, and late-stage work. This session answers the question: How can I attract sustained support for my work without selling out my goals and values?
This event is free and open to the public.
All are welcome. We especially encourage faculty, staff, students, and community members to attend with their collaborative colleagues, and think together as a diverse group. We encourage all-day attendance but also allow participation of individual sessions.
Organized by the Center for the Humanities and the Public Sphere. Co-sponsored by Smathers Libraries with funding from UF Research and the College of Liberal Arts and Sciences.
For more information, contact Anirban Gupta-Nigam (aguptanigam@ufl.edu).