Evenings at Whitney
October 13, 2022 @ 7:00 pm

-

8:00 pm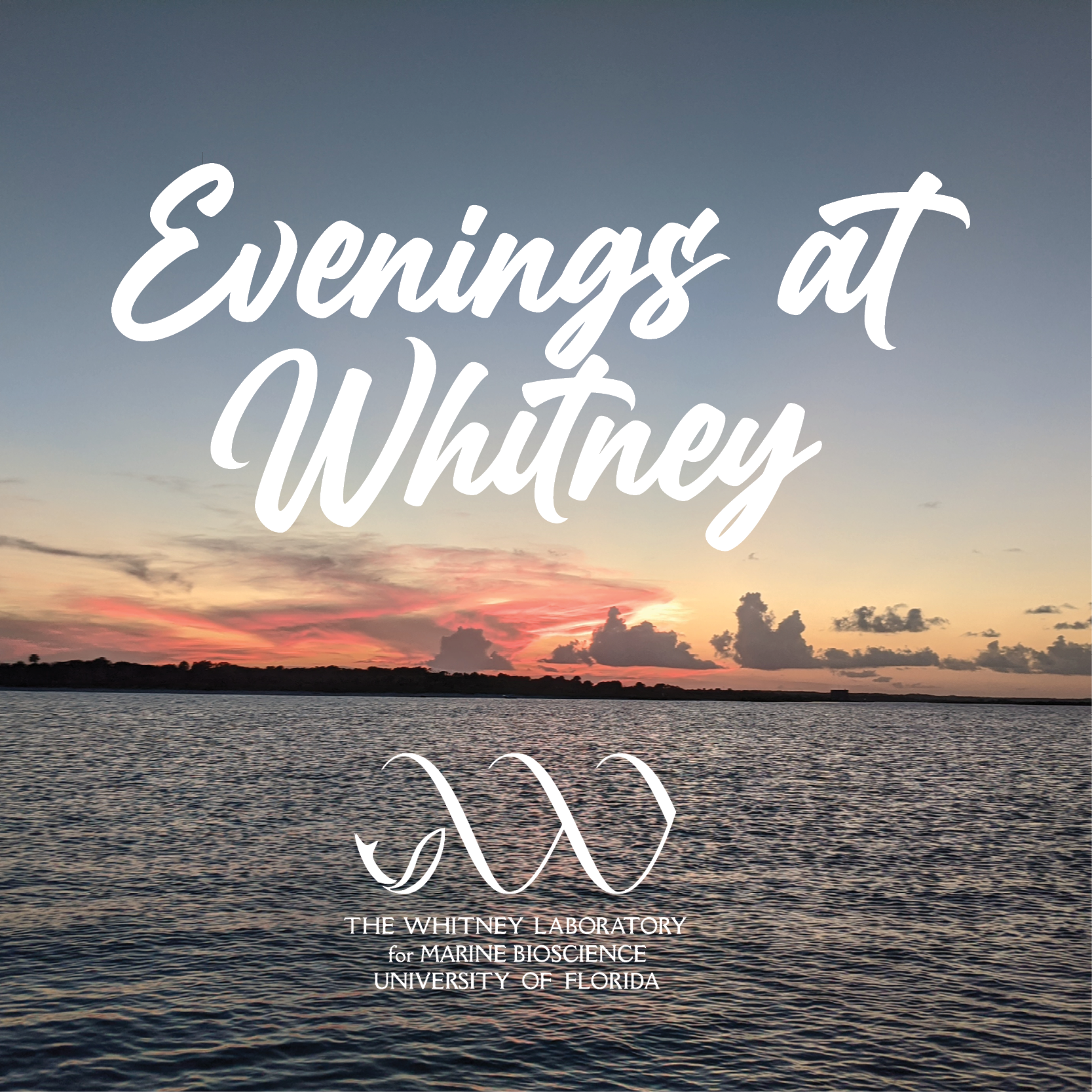 The Evenings at Whitney Lecture Series hosted by the University of Florida Whitney Laboratory for Marine Bioscience continues Thursday, October 13, 2022, at 7 p.m. with the program titled "Big Ideas From Little Brains". Dr. James Strother, Assistant Professor of Biology at the Whitney Laboratory for Marine Bioscience, will be the speaker.
This free lecture will be presented in person at the UF Whitney Laboratory Lohman Auditorium, 9505 Ocean Shore Boulevard, in St. Augustine. Those interested also have the option of registering to watch via Zoom live the night of the lecture.
Register to watch online:
https://ufl.zoom.us/webinar/register/WN__-gNkCeGSSSt7Kh7bEsV9w
A fish darts along the stream bed, a fly hovers over a flower, a manta ray glides through the open ocean. These maneuvers are performed with such grace that they appear effortless. However, underlying these behaviors is a maelstrom of activity within the brain. The animals must process an unending barrage of sights, smells, and other sensory information in order to understand their surroundings and plan their responses.
In this event, Dr. James Strother discusses his research to unravel the neural circuits that enable animals to navigate through complex environments. He describes how cutting-edge microscopy techniques in small animals, such as fish larvae and fruit flies, can led to unprecedented insights into the function and organization of the brain.
Dr. James Strother is an Assistant Professor of Biology at the University of Florida Whitney Laboratory for Marine Bioscience. Research in the Strother Lab examines questions at the interface between neurobiology, physiology, and physics using theoretical approaches, calcium imaging, electrophysiology, and advanced microscopy methods. Recent projects have employed whole-brain imaging to study the functional architecture of neuromodulatory pathways in the vertebrate CNS using zebrafish larvae, and have examined the sensory physiology of ctenophores to gain insights into the evolution of nervous systems. The Strother Lab also develops novel technologies to advance these research aims, and has introduced new microscopy methods for volumetric imaging and produced open-source software toolkits for data analysis.