Ainissa Ramirez: The Alchemy of Us
March 8 @ 4:00 pm

-

5:00 pm

Free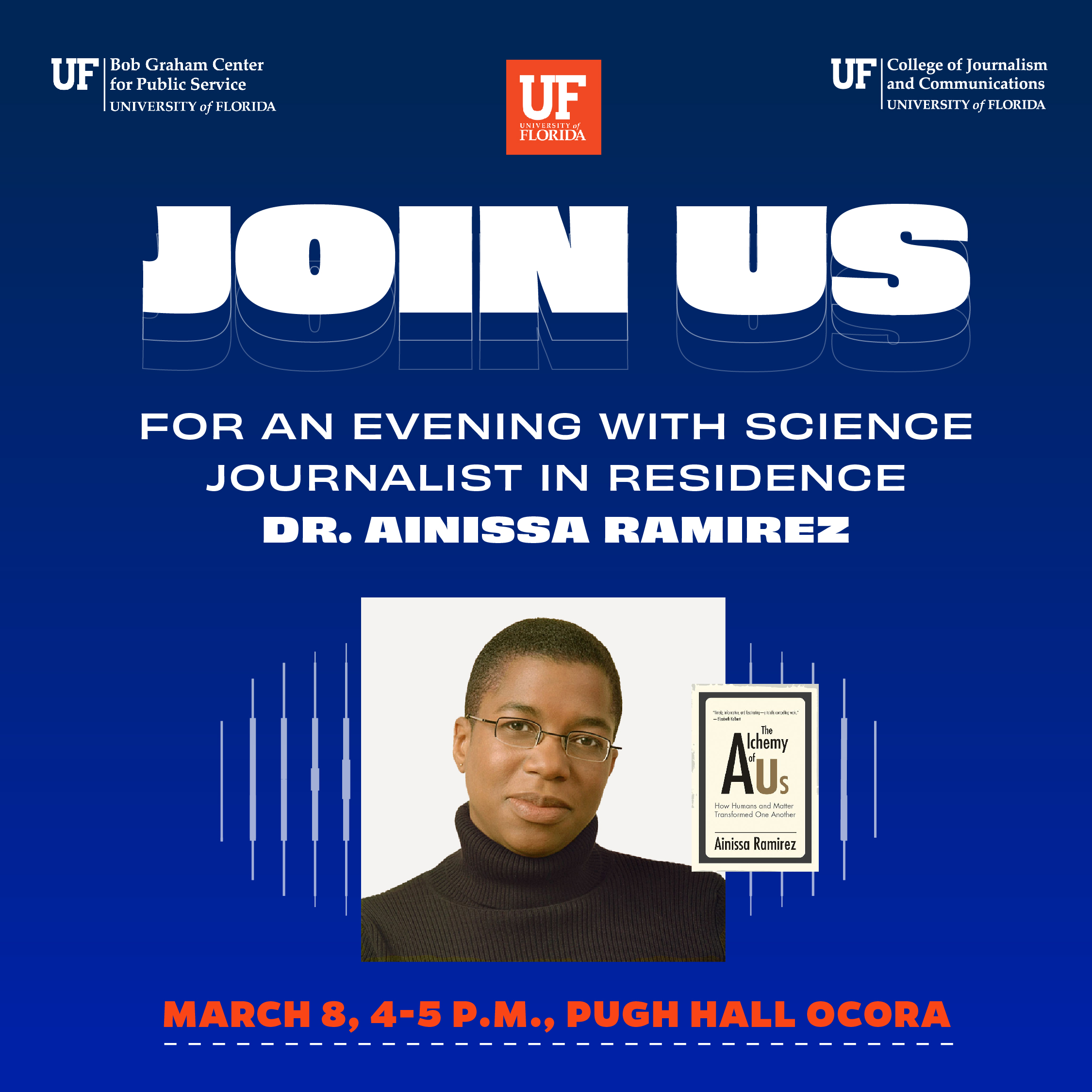 Dr. Ainissa Ramirez, best known as a masterful science communicator and author of The Alchemy of Us, will deliver an in-person lecture that is free and open to the public on March 8 at 4 pm in the Pugh Hall Ocora.
The Alchemy of Us: How Humans and Matter Transformed One Another examines eight inventions — clocks, steel rails, copper communication cables, photographic film, light bulbs, hard disks, scientific labware, and silicon chips — and reveals how they shaped the human experience. The book was an L.A. Times Book Prize finalist, was named one of the best science books of 2020 by Smithsonian Magazine, and won the AAAS/Subaru Book Prize.
Dr. Ramirez is a graduate of Brown University, and earned her doctorate in materials science and engineering from Stanford University. She began her career as a scientist at Bell Labs in Murray Hill, NJ, and was later an associate professor of mechanical engineering at Yale. She now shares her passion for science with the general public.
Ramirez has also written for Forbes, Time, The Atlantic and Scientific American and has explained science headlines on CBS, CNN, NPR, ESPN and PBS.
She speaks widely on the topics of science and technology and gave a TED talk on the importance of science education. Currently, she is writing a series of science books for young readers with Candlewick/MIT Press.
This program is in-person only and will not be available via livestream.