Water Walk
March 20, 2022 @ 11:00 am

-

2:00 pm

$5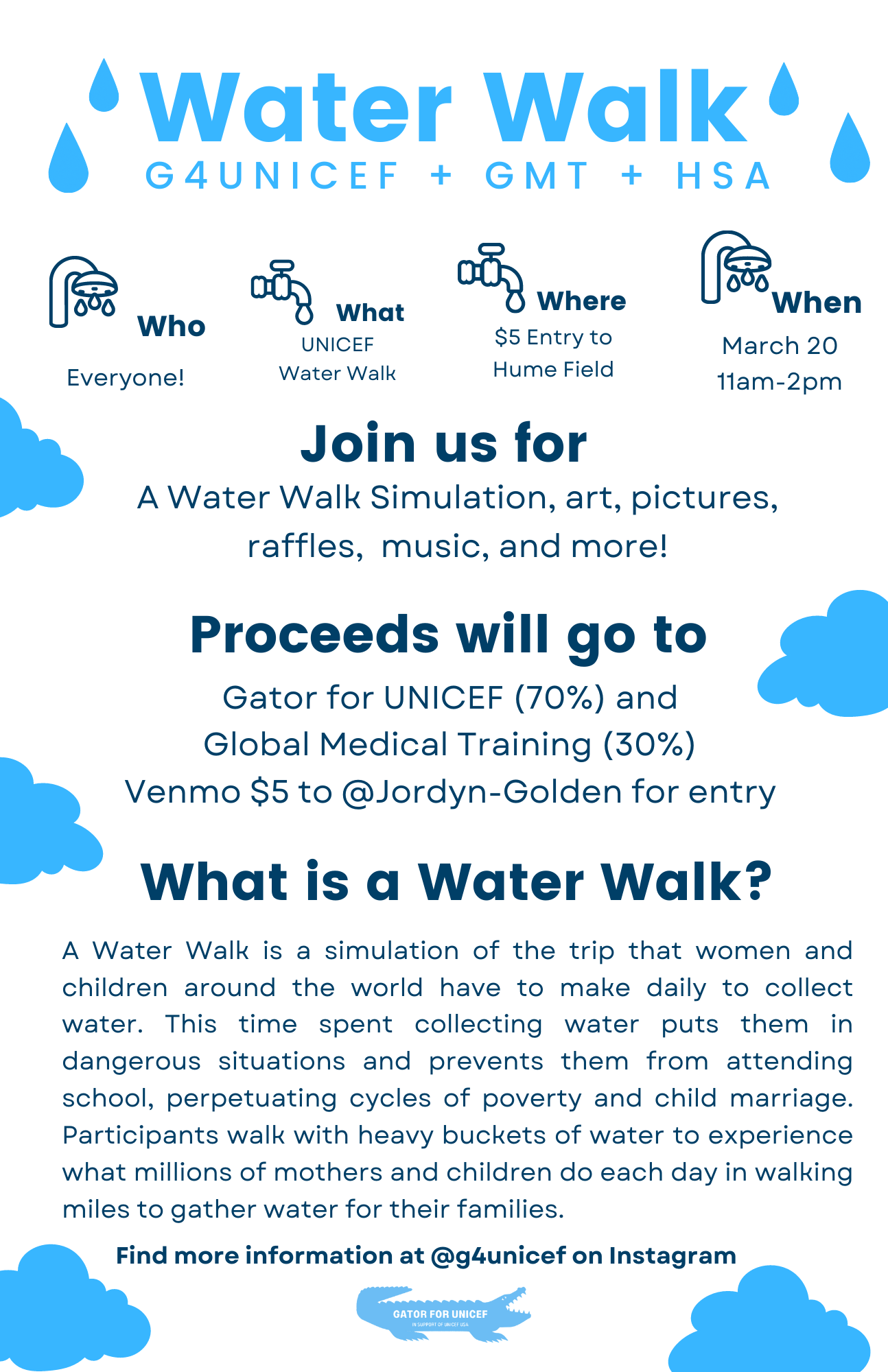 This will be an interactive demonstration where everyone is invited to learn more about UNICEF and its goals to improve water, sanitation, and hygiene services worldwide. The main event is the Water Walk itself, a simulation of the trip that women and children around the world have to make daily to collect water for their communities in places where this is little to no access to running water.
Participants will walk with heavy buckets of water to simulate the experience of the sacrifice millions of mothers and children make each day for their families. The event will take place on March 20th from 11 am-2 pm at Hume Field. The entrance fee is $5 per person (excluding children under 2 years old) and all proceeds will be donated to UNICEF USA and Global Medical Training.
I hope that you will be able to attend!