Twenty Years Of Studying Slavery And The University: What Now?
February 8, 2022 @ 6:00 pm

-

7:15 pm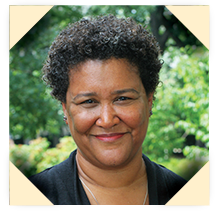 Examining histories of race and racism in the history of higher education has become a necessary act on many college campuses. But after twenty years of these studies, have they transformed the work of our universities? With a deeper understanding of our past, what should be our goals for the future of higher education?
Join us on Thursday, February 17 at 6 pm in the Pugh Hall Ocora for this important lecture presented by Leslie M. Harris, professor of history and African American studies at Northwestern University. A specialist in Pre-Civil War African American history, she has authored or co-edited five books, including In the Shadow of Slavery: African Americans in New York City (2003) and most recently Slavery and the University: Histories and Legacies (2019, with James T. Campbell and Alfred L. Brophy).
Parking is available for this in-person event in the Murphree Parking Lot off University Avenue between Buckman Drive and Fletcher Drive.
A livestream will be available here.
This is the first in a two-part series presented by the Dr. Patricia Hilliard-Nunn Sankofa Initiative for confronting slavery and its legacies at the University of Florida.
For more information visit our website.