Looking To Join a Community Dedicated to Leadership & Social Change? Become a Path to Purpose Community Fellow!
July 13, 2022 @ 8:00 am

-

August 7, 2022 @ 11:30 pm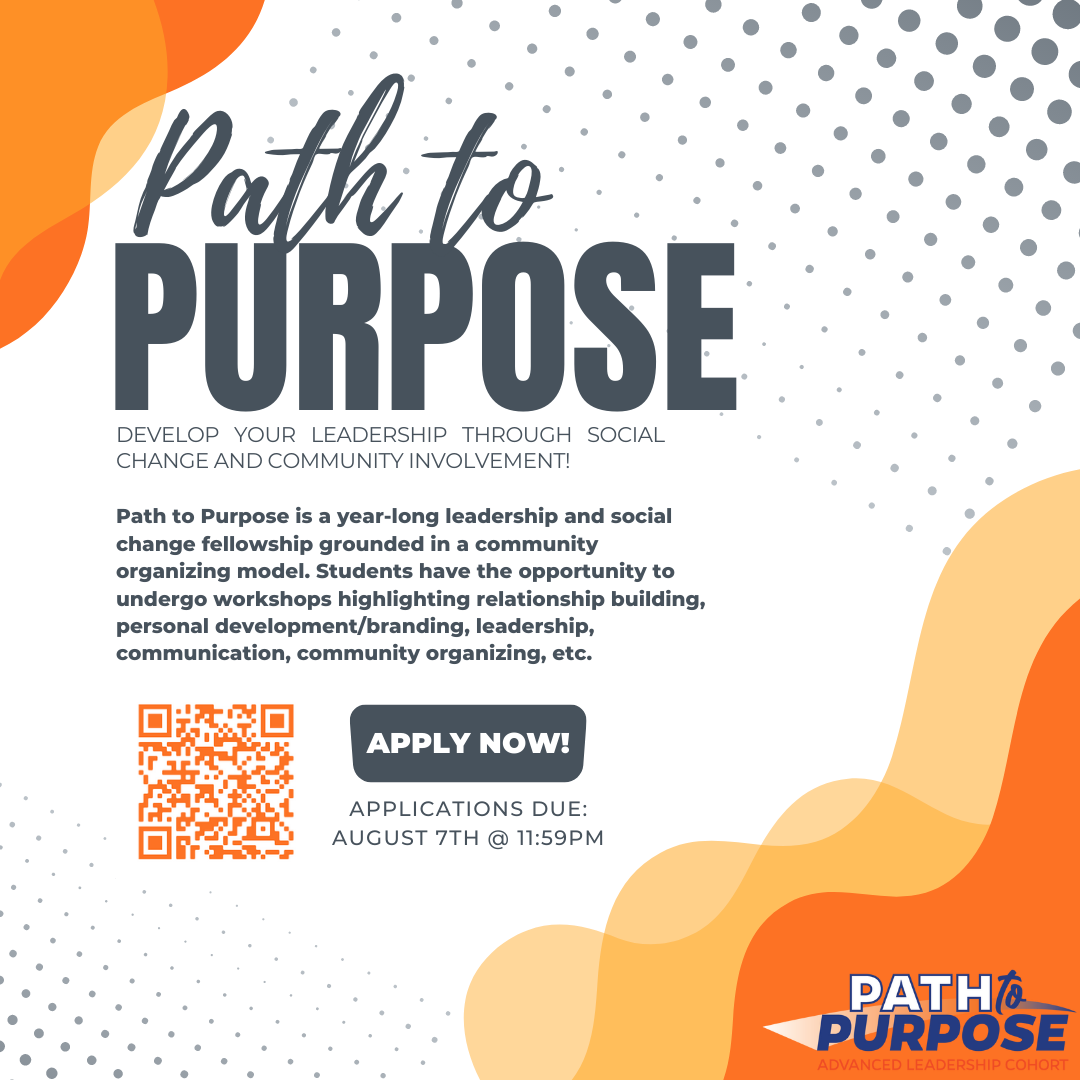 Path to Purpose  is a year-long leadership and social change fellowship grounded in a community organizing model. Fellows will invest in workshops highlighting relationship building, personal branding, leadership, communication and more. You will get exposed to numerous community organizations and leaders in Gainesville to develop relationships and support long-term goals of positive community growth.
Fellows learn about critical community engagement and organizing, collaborate with fellow cohort members and BCLS staff, and develop individual and intersectional cohort projects. Working together, we create tangible impacts through ongoing projects. Please check out some of our Community Fellows' previous work on our website!
This is not a competitive fellowship; it is a collaborative fellowship. The purpose is to develop your leadership through social change and community involvement.
Time commitment varies each week, but we expect fellows to spend a minimum of 4–6 hours per week on Path to Purpose items, regardless of specific projects. The variance is due to the self-directed work completed outside of the fellowship space. This fellowship is open to undergraduate and graduate students.
READY TO ADVANCE YOUR LEADERSHIP PATH THROUGH SOCIAL CHANGE?? Apply Today
The priority application deadline is August 7th & Interviews will be rolling based on applications.
Need More Information to Become a Fellow:
Visit our website or Email Manda Wittebort at a.wittebort@ufl.edu