GatorSavers $5 Adult CPR Training & Blood Drive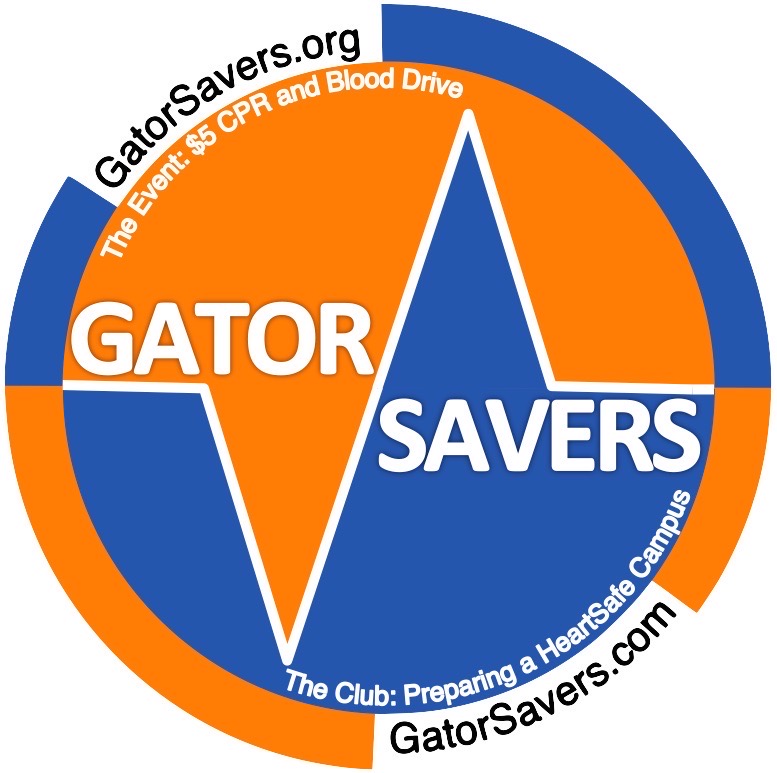 250 people gather to learn CPR in Gainesville largest mass CPR training
On Saturday, April 17, 2021, approximately 250 people will converge to the Reitz Union Grand Ballroom on the University of Florida campus to learn CPR.  GatorSavers, the student organization, is hosting its ninth annual GatorSavers: $5 CPR and Blood Drive. Since February 2012, GatorSavers has certified close to 4,500 people. This year's event is planning to certify 250 people in the American Safety and Health Institute's Adult CPR/AED course during three different sessions: 9:30am, 12:00pm and 2:30.
This year's event will have a different feel to it due to the COVID-19 pandemic. Event organizers are taking additional precautions this year including contactless pre-registration, increasing the number of sessions, reducing the total number of participates to accommodate social distancing, and requiring masking during the training sessions.
More  than  50  CPR  instructors  from  North  Central  Florida,  and  as  far  as  Orlando,  have volunteered their time and equipment to lead this mass training.   Maggie Tucker, GatorSavers' event organizer, said, "Without the support from so many instructors, this event would not be possible."
The  goal  of  GatorSavers  is  to  teach  the  importance  of  learning  CPR  and  how  to  use  an Automated External Defibrillator (AED).  During a sudden cardiac arrest, when an AED is used during CPR, the chances of survival increase by 70%. At the end of this training, attendees will know how to perform Adult CPR and use an AED.
This event will also host a blood drive sponsored by LifeSouth Community Blood Centers.  All proceeds help support GatorCPR's AED Grant Program, whereby AEDs are granted throughout the community through an application process.  The recipient for the AED for this year is Trinity United Methodist Church – Faith Mission Campus/Kids Count.
About GatorSavers: GatorSavers is a registered UF student organization that works with GatorCPR in its efforts to increase awareness and the importance of CPR/AED training on the UF Campus.
 About GatorCPR: The Center for CPR and Safety Training: GatorCPR offers CPR training including CPR, First Aid, BLS and ACLS for Healthcare Provider.  (www.GatorCPR.com)