Covid Reflections: An Innovative AR Experience helping users visualize the impact of Covid -19 on the body.
April 21, 2022 @ 5:30 pm

-

9:00 pm

|

Recurring Event

(See all)

One event on April 12, 2022 at 5:30 pm

One event on April 18, 2022 at 5:30 pm

One event on April 14, 2022 at 10:00 am

One event on April 21, 2022 at 5:30 pm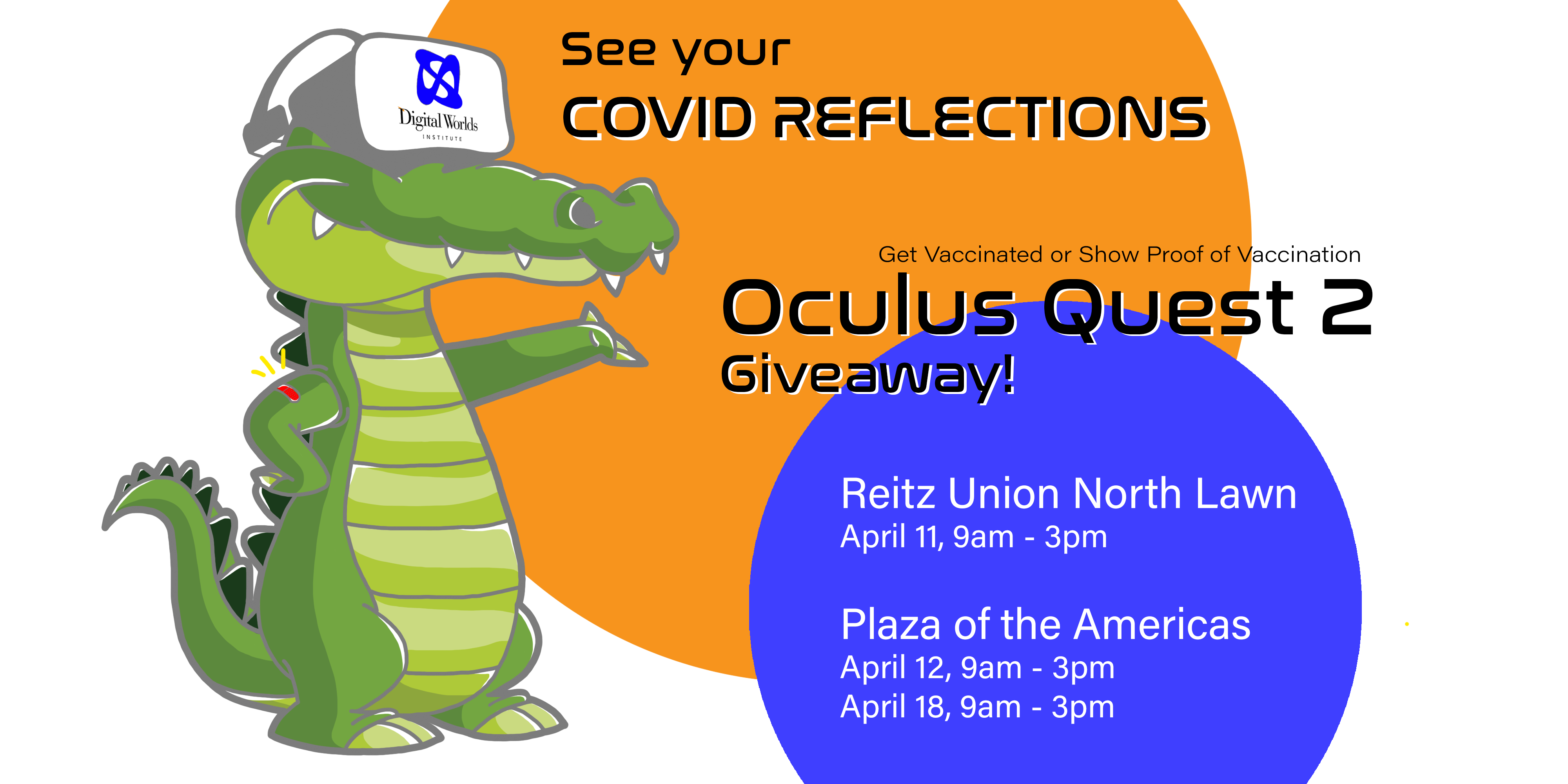 Covid Reflections is an interactive public art installation which will be displayed on UF's campus. The art installation consists of a large display that utilizes body tracking software to display a virtual avatar of approaching passerby. The avatar tracks the user's movement and employs computer augmentation to present the impact of COVID-19 on the heart and lungs through a short experience. Afterwards, the application displays information about the COVID-19 vaccine and associated health outcomes. The art installation will be accompanied by a mobile vaccination unit where the public will be able to obtain a vaccination immediately.
Our project intends to enhance vaccine confidence among the general public, and vaccine hesitant individuals in particular. We hope that by allowing users to visualize the impact of COVID-19 on the body, our audience will deepen their understanding of the potential health benefits of vaccination. We aim to connect with the public through a medium in which they are well versed: AR augmentation on visual displays (similar to a Snapchat or Instagram filter). While a great deal of information is available in written form regarding the potential dangers of COVID-19, there is a relative lack of interactive media allowing users to identify directly with the impacts of the disease. Covid Reflections fills this gap by putting the user directly into the media through Augmented Reality, allowing them to experience and identify with the impact of COVID-19 in a novel and deeply impactful way.
April 11: Reitz Union North Lawn (9:00AM-3:00PM)
April 12: Plaza of the Americas (9:00AM-3:00PM)
April 14: AI Symposium, Reitz Union (10:00Am-4:00PM)
April 18: Plaza of the Americas (9:00AM-3:00PM)
April 21: Digital Worlds Convergence, Student Showcase (5:30PM-9:00PM)