POSTPONED: An Evening with the Maker Qudus Onikeku
March 17, 2020 @ 6:00 pm

-

9:00 pm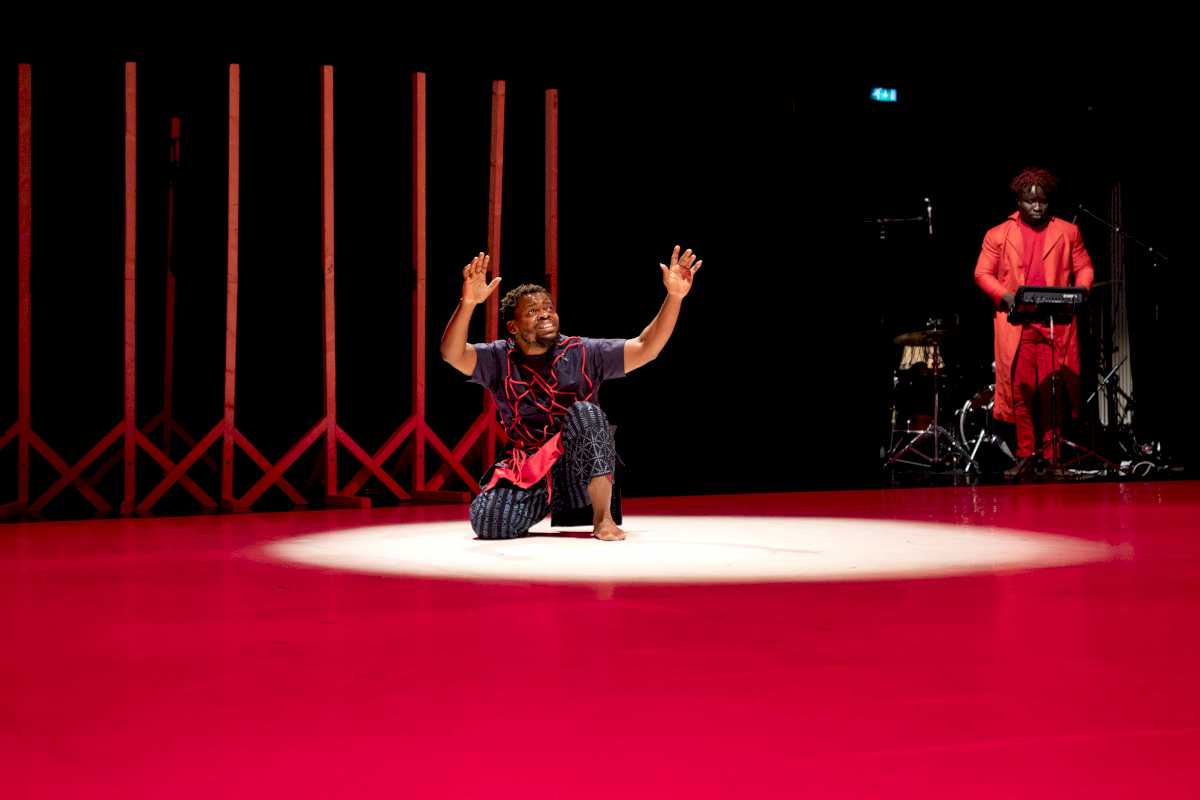 Tuesday, March 17, 2020 6:00pm to 9:00pm
Harn Museum of Art
*This is the Center for Art, Migration, and Entrepreneurship's first public event!*
The Center for Art, Migration, and Entrepreneurship invites you to a special evening with our first maker in residence, Qudus Onikeku and musicians from the QDance Company Lagos, Nigeria.
In this space, there is no audience or actors, only participants. This wandering in place takes us into the restless mind of the spirit child, the exiled and the migrant, as he move from place to place, generating important new ideas, extending the scope of the stage to encapsulate the city, the society, the extended family, the historical context, the epistemology of truth, the myths and the legends.
He is working artist in motion, moving along with the roofs and the roots, labelling all he sees and perceives, smells and tastes, hears and feels, with new names afresh. For this wanderer everything is without name, everything is seen for the first time without familiarity nor prejudice. The land of the living holds him dearly and the spirit world wants him more.
Malomo (stop wandering), Jiyigbe (The snatched-one), Kosoko (No hoes to make your Exit Bed again), Jokotola, Durojaye, Ayedun… Stay still here and enjoy our profound love for you. Bath in this wealth we've woven around you. Make here HOME and remain a blessing to us, for our bones are growing weak and her womb too is getting weaker… Omolohun. BUILD your PARADAISE here.
But for this hero's journey, there is no paradise, only an unending spiral going forward and returning. Return he must, o you perpetual voyager, caught in an invisible labyrinth, the rhetoric of excess and overflow, an invisible that is at once present and absent. The owner of secret portals that lead to outer-space, he is the mirror that distorts the image and establish an alternative visual order.
The old ways of seeing must experience death. Born to die. Abiku.
Come and join us on this journey.
Doors open at 6 p.m. Light refreshments will be provided, and guests will have special evening access to the Harn's newest exhibition Peace, Power and Prestige: Metal Arts in Africa.